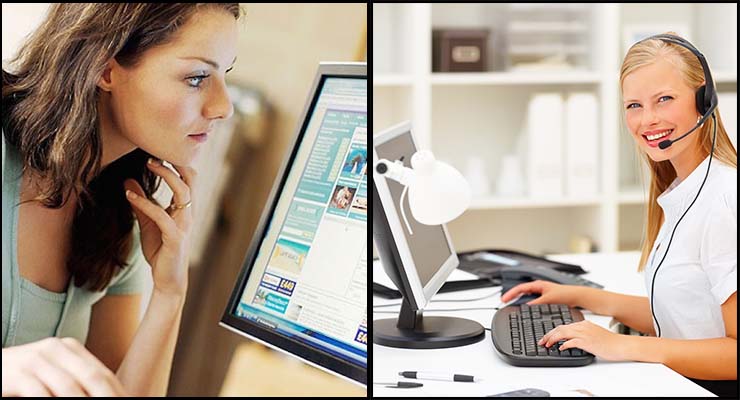 It's a question you probably always ask yourself when planning a holiday – do I put together a DIY package myself online, or do I book through a Travel Agent?
Both have pros and cons, and ultimately the answer each time may depend on the exact nature and duration of the trip you're planning. To help you decide, here are the benefits of both:
Benefits of booking with a Travel Agent
In Ireland, the Irish Travel Agents Association (ITAA) is the main body for travel agents. They say the benefits of booking with one of their members are:
Choice and Value
Rather than cutting corners to get you the lowest price, ITAA members focus is always on value for money with no hidden charges. Due to their strong relationships with suppliers, they receive information and access to promotions from resorts, cruise lines and other travel providers that aren't available to the general public.
Expertise
There are hundreds of details that go into every trip and travel agents can be your guide for everything from what to pack before you leave to all of the "must see" attractions. They have access to the personal feedback from hundreds of clients, as well as their own personal travel agent network, to provide you with insights and insider tips that you can't get on TripAdvisor and other sites.
After Sales Service
If a flight is cancelled, a piece of luggage gets lost or a passport is stolen, it is reassuring to have someone you can count on to resolve problems. Many travel agents offer their clients 24/7 support by phone or email and all ITAA members are licensed and bonded.
Benefits of a DIY Holiday
On the other hand, benefits of doing all the work yourself include:
Possible Savings
While travel agents can offer great value, it can be possible to still make savings by booking directly yourself with airlines, accommodation providers, etc. – basically because you're not paying a booking fee or other commission to a travel agent.
Greater choice
Going online yourself can give you greater choice, particularly with regard to short-hop flights with budget airlines who don't deal with travel agents. Those airlines websites generally make it easy for you to add accommodation and car hire at discount rates too.
Greater convenience
Quite simply, if you tend to be busy during the day yourself, then booking a holiday online yourself might just be more convenient for you, if it's difficult to get to a travel agent during their opening hours. Careful research and booking will be needed to make sure you get exactly what you want, but you can do this at any time of day, night, or weekend to suit you.
The common denominator – Travel Insurance
Whatever way you choose to book your holiday, it is important to make sure you have comprehensive travel insurance in place, to provide cover if something goes wrong.
Holiday travel insurance from Insuremyholiday.ie is among the best in the market – and particularly for family holidays, it has the added benefit of kids go free, as there is no extra cost for children up to the age of 18 when they travel with their parents or guardians.
Take out your holiday travel insurance with us, and you will enjoy a range of generous standard benefits, including:
Round-the-clock medical assistance hotline, 365 days per year

Lost, stolen, or damaged baggage cover, up to €3,000 per person

Emergency medical and/or transportation cover, up to €10 million per person

Luggage loss/delay insurance

Flight cancellation/delay insurance

Personal accident insurance

Third party personal liability insurance

Discounts for holders of private health insurance
We offer single trip travel insurance, multi trip travel insurance, family travel insurance, winter sports travel insurance, business travel insurance, cruise travel insurance, travel insurance for over 65s, travel insurance for over 70s, and travel insurance for over 75s, all at great rates.
GET A QUOTE NOW