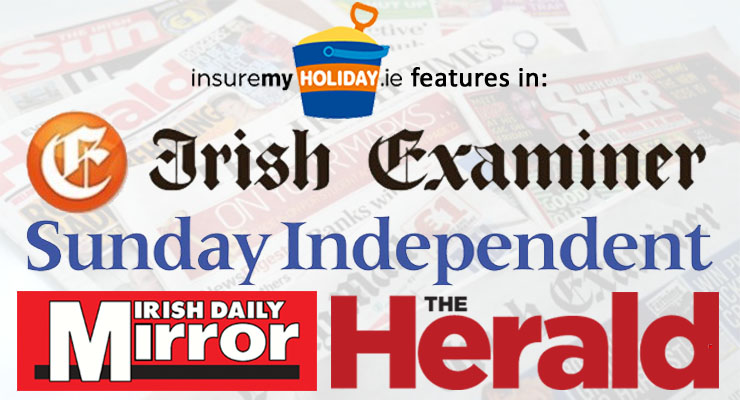 The findings of our recent survey on when people actually take out travel insurance have led to such good advice that several national newspapers have been sharing it over the past week.
Our survey found that as many as 40% of holidaymakers leave it until the last minute before their trip to take out their insurance – which means they haven't been protected in the meantime against the single biggest reason of all for claims arising.
That reason is trip cancellation, which accounts for approximately 50% of all claims. It seems that people may think they are saving some money by not taking out insurance ahead of time, 'just in case we end up not being able to go'. It must not occur to them that by not having insurance, they won't be able to claim back any of the costs they've already paid for their holiday, if something happens that forces them to stay at home.
Advice given by our own Deirdre McCarthy was that people should therefore take out their travel insurance as soon as they book their holiday – and that advice featured in pieces that subsequently appeared in both the Irish Mirror and The Herald.
Deirdre also featured in the Consumer Interests column of the Irish Examiner, where she gave advice on the necessity of checking that any hazardous activities (e.g. skiing, kayaking, trekking above 2,000m) you might undertake on holiday are covered by your policy, and also on the documentation you will need if filing a claim for theft.
That's all on top of our Managing Director, Jonathan Hehir, featuring in the personal finance section of the Sunday Independent, where he gave advice on a range of insurance-related topics.
Such coverage in so many places all adds up to the fact that we know insurance better than anyone. This in turn allows us to provide expert advice as well as excellent service. Look no further for your travel insurance needs, and get a quote with us. You'll be pleased with both the price and the level of cover you'll get!