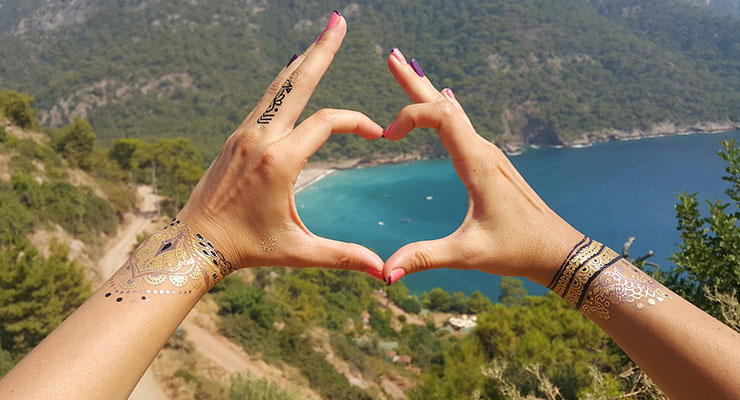 Got the sun-cream? Packed the suitcase? It's holiday time, so for those lucky enough to be jetting off somewhere hot (which basically means anywhere else but Ireland at the moment), you won't want to forget a thing. While we love making sure our summer clothes and passport are ready in plenty of time, we often forget that other essential: travel insurance.
The advantages of EU travel are myriad, and it's easy to assume that if you need medical treatment or your bags go missing, you'll be looked after. In some ways you will, but without the proper coverage you could be left facing a hefty bill on your return.
This week I'm looking at what travel insurance offers and how it differs from other things we take for granted.
The first thing to do is book your insurance when you book your holiday, and not, as Deirdre McCarthy of insuremyholiday.ie says, at the last minute.
"Half of all claims are due to trip cancellation for unforeseen reasons, such as bereavement and accidental injury.
"Yet approximately 40pc of people leave it until as late as the night before their holiday or even the day of departure before taking out travel insurance. This means they were not covered if anything unexpected had happened in the preceding weeks."
If you still haven't got yours, do it straight away.
Types of Policy
Booking an Annual Multi Trip policy is often better value than individual plans for each trip. You are covered for up to many millions of euro in medical expenses (typically far more than private health insurance policies), along with additional travel and accommodation costs for a companion, emergency dental treatment, repatriation costs usually, and if sadly necessary, repatriation of a deceased person.
Some countries, considered unstable, may be excluded while trips to the USA are more expensive as medical costs can be so much higher. Always check your destination.
Hazardous activities (like winter sports, altitude trekking, backpacking etc), may need to be covered separately, incurring an extra premium. Some, like skydiving, may not be covered at all.
If you need to make a claim for stolen or lost property while abroad, it is essential to get a written police report to support your claim. Don't leave this until you get home; it will be much harder to get one.
If you are over 75, you may find that many companies will not cover you. However, here at insuremyholiday.ie, we are happy to provide travel insurance for over 75s. Age is no barrier to travel, so far as we're concerned!
Pre-existing medical conditions are often excluded, or carry a higher premium. If you don't declare one you may not be covered if you become ill on holiday.
Source: The Irish Independent
Get your travel insurance sorted today with Insuremyholiday.ie's quick and easy online quote system. It'll only take you three minutes, and then you can sit back and relax!