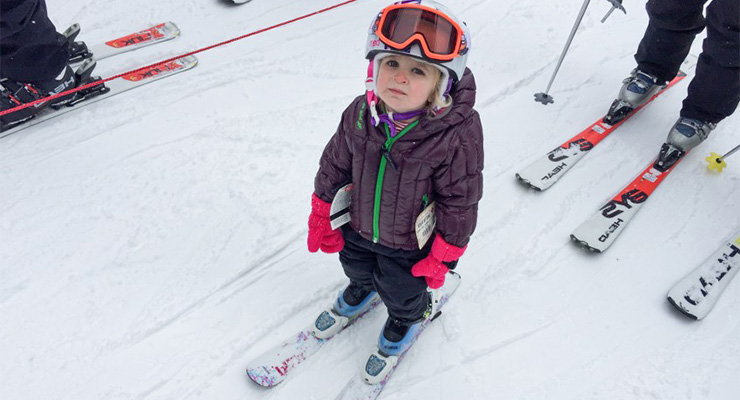 We all know that there many things that can unfortunately go wrong on a skiing holiday – such as injuries, lost or damaged ski equipment, and piste closure, as well as all the usual possible problems such as lost or delayed baggage, cancelled flights, etc. That's why comprehensive winter sports travel insurance is crucial for your ski holiday, whether you're going as a couple, with friends, or as a family.
But if travelling as a family, there's another possibility to contend with – what if it turns out that one of your children doesn't like skiing?
The idea of snow galore might seem like great fun while you're at home talking about your upcoming holiday, but it can be a different story when you get there – particularly in the case of younger children. So, if they decide during their first ski session that they're not enjoying it, don't try to force them through it – instead, bring them back to your hotel or chalet for some hot chocolate and a treat, to let them at least enjoy how their time on the snow ended up.
You can then get back outside with them, bit by bit – perhaps by building a snowman, or having a gentle snowball fight. And when they're ready for it, try to get them back skiing again. But if they still don't like it, then it might be time to find other activities. Thankfully, most resorts have plenty of them!
There's tobogganing, suitable for all ages – where children just sit on a sled and enjoy a run down a hill.
There's dog sledding – where a pack of huskies can bring you and your child for a memorable trip along the snow.
There's cross-country skiing, if it's the scary downhill element of skiing that your child doesn't like. With cross-country, you move at a much gentler pace, and it can be more suitable for nervous learners.
And if your child really doesn't like the snow, there are usually lots of indoor activities too – such as a swimming pool or kids' club, as well as organised excursions to other local attractions.
Hopefully, a reluctant child skier will be the biggest problem you face on your family ski holiday, but remember, to make sure you're covered in the event of something more serious going wrong, be sure to take out comprehensive ski holiday travel insurance before you go.
At Insuremyholiday.ie, we offer one of the best packages around for family ski holiday travel insurance. Best of all is that when you take out insurance for Mum and Dad, your children's insurance is free! *
You'll all enjoy the following great levels of cover:
Winter sports equipment cover (up to €600)
Hire of replacement equipment (up to €500)
Avalanche/landslide cover (up to €750)
Piste closure cover (up to €750)
Other inability to ski cover (up to €500)
Round-the-clock medical assistance hotline, 365 days per year
Lost, stolen, or damaged baggage cover, up to €3,000 per person
Emergency medical and/or transportation cover, up to €10 million per person
Luggage loss/delay insurance
Flight cancellation/delay insurance
Personal accident insurance
Third party personal liability insurance
A family ski holiday travel insurance policy from us gives you the peace of mind you'll need to enjoy your ski holiday to the max.
Just get a quote now.
* Children are defined as dependents up to the age of 18 years.