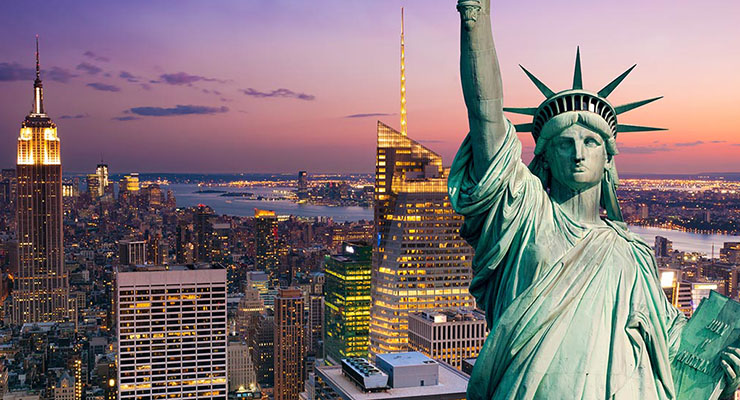 Planning a trip to New York? You're bound to have a brilliant time in what remains one of the world's great cities. It doesn't matter how many times you visit, as it really is the city that never sleeps, so there's always something new to see and do.
But with so much on offer, you'll want to make the most of every minute there, particularly if it's your first time to visit New York. Your research will probably take you to lots of lists of 'Top 10 things to do in New York'…but we're taking a different approach. Here are ten things NOT to do on a trip to New York, based on advice from others who have been there many times. Follow our advice here and you'll save both time and money, allowing you to make the most of your holiday.
1 – Don't take a yellow cab. They're expensive. And it's a fact that many drivers simply don't know their way around properly. The New York subway is second to none, so make that your main way of getting around instead. And if you really, really, need a taxi  (for example, it's late at night, and you're travelling alone), then Uber is more reliable and usually cheaper too.
2 – Don't go near Times Square. Except maybe on a first-time visit, and only then for five minutes. Not unless you like having people in fancy dress costumes hustle you for every dollar you have. If you do have to pass through – maybe if on your way to see a Broadway show – know your route in advance, keep your head down, and keep moving!
3 – Don't go to the top of the Empire State Building. It may seem like strange advice to give New York's most iconic building a miss, but think about it. It's expensive. The queues are horrendous. And when you get to the top, and start taking photos of the New York skyline, what's the one thing that won't be in those photos? Yes – the Empire State Building. There are several other skyscrapers where you can visit the roof instead. And for a nice drink while you're at it, just google 'rooftop bars'!
4 – Don't visit the Statue of Liberty. Again, it may seem like strange advice, but just look at it from afar. Trust us – the crowds there are terrible, there's not much to do there other than get ripped off for refreshments or tacky souvenirs, and you haven't a hope of climbing inside it unless you've booked months in advance. Use your time more wisely instead.
5 – Don't pay for a sightseeing cruise of the harbour. It will cost $40 or more. The views are just as good during the 25-minute trip on the Staten Island ferry – and it's free. Or take the East River Ferry, for views of Manhattan and the Brooklyn Bridge. It'll cost just a couple of dollars.
6 – Don't buy a hot dog from a street stand. You've seen countless people do it in TV shows and movies – but don't do it yourself. Trust us. They're terrible. The only exception should be if there's a queue at the stand. That queue will be there for a reason, and your hot dog there will be worth waiting for.
7 – Don't go on a bus tour. This advice holds true for most cities. Yes, you'll see lots of sights, but you'll only see them for a few seconds as you pass by. And you'll spend a lot of the rest of the time sitting in a traffic jam in front of boring office buildings.  Traffic doesn't exactly flow freely in New York!
8 – Don't block the sidewalks (footpaths). New Yorkers treat them as though road rules apply there – that means no stopping abruptly, and no sudden changes in direction without first checking the way is clear. Break these rules and somebody WILL bump into you and WILL let you know what they think of you!
9 – Don't eat at chain restaurants. One of the great things about New York is the diversity and authenticity of so much of its cuisine. Why give up the chance to experience that by eating somewhere with a 'cook by numbers' policy? Seek out bustling independent spots instead.
10 – Don't go without travel insurance. With so much going on in New York, there's a lot that can go wrong too. Protect yourself against all such mishaps with a comprehensive travel insurance policy from Insuremyholiday.ie
With Insuremyholiday.ie, you can rest assured that you will have all the cover and benefits you need, including:
Round-the-clock medical assistance hotline, 365 days per year
Lost, stolen, or damaged baggage cover, up to €3,000 per person
Emergency medical and/or transportation cover, up to €10 million per person
Luggage loss/delay insurance
Flight cancellation/delay insurance
Personal accident insurance
Third party personal liability insurance
We provide single trip travel insurance, annual multi-trip travel insurance, family travel insurance, and indeed, travel insurance for all types of holiday-makers of all ages, all at great rates and with some of the best benefits of any holiday insurance provider in Ireland.
Remember Kids go Free with our family travel insurance packages.
Just get a quote now to make sure you can enjoy your holiday without worrying about what will happen if something goes wrong.