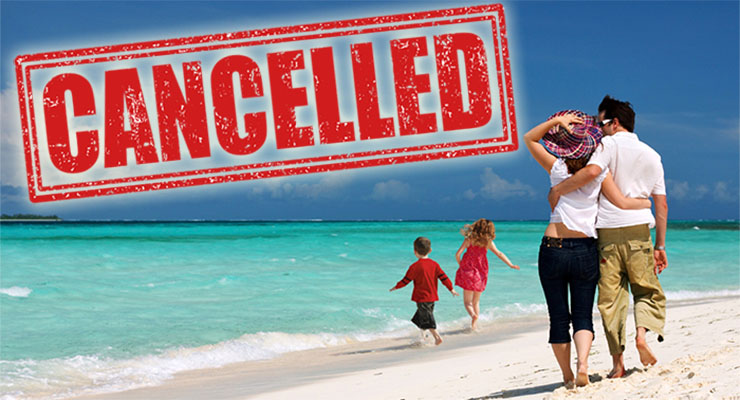 Research undertaken by Insuremyholiday.ie has found that many people leave it too late to protect themselves against what is by far the biggest sole reason for travel insurance claims arising.
Some 50% of all claims are due to trip cancellation for unforeseen reasons, with common ones including bereavement and accidental injury.
Yet our study has shown that approximately 40% of people leave it until as late as the night before their holiday or even the day of departure before taking out travel insurance. This means they were not covered if anything unexpected had happened in the preceding weeks.
Quite simply, if you leave it to the last minute to put cover in place, then you run the risk of not having any financial protection to fall back on should you need to cancel your trip. On the other hand, if you take out travel insurance as soon as you book your holiday, you will enjoy all its benefits immediately – including trip cancellation insurance.
Also worth noting is that trip cancellation cover with Insuremyholiday.ie is more generous than that with most other leading travel insurance providers in Ireland.
Our Gold Plans provide trip cancellation cover of up to €4,000 while our Platinum Plans provide cover of up to €6,000.
Other providers deliver cover as low as €2,500 on their equivalent of our Gold Plan, and no more than €5,000 on their equivalent of our Platinum Plan.
So, remember not only to take out your travel insurance in plenty of time for your holiday, but also to take it out with the insurance provider that delivers the best levels of cover. That's us. Get a quote now!