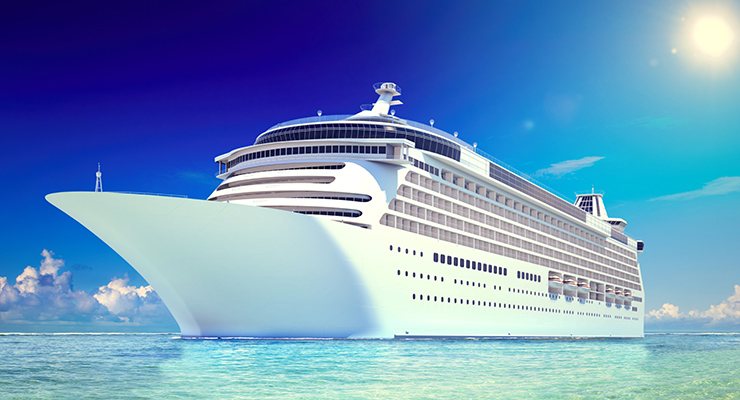 Thinking about booking a cruise? Cruise Travel has never been more popular so we've put together a list of some of the most popular cruise destinations to give you a little taster of what's out there.
Alas, summer is over and we are now in that weird season where we're relying on layers of clothing and hot coffee to keep ourselves toasty in the morning. By lunchtime we're looking for places to drop our coats because the trek of carrying them around in this unanticipated heat! All this weather confusion can't help but make us imagine ourselves in a country where year-round sunshine is guaranteed. Or better still, on a relaxing cruise!
---
1- The Caribbean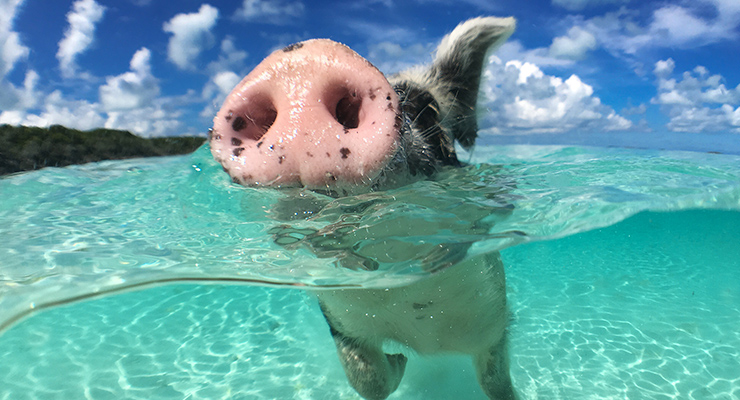 You can't think of the word 'Cruise' without thinking of The Caribbean.  Whether you pronounce it 'Cara-bean' or 'Carib-eun' there's no way you've never thought about going on an extravagant cruise around the Caribbean. Whether you are an instinctive adrenaline junkie or you simply love panning out on the beach (G&T in hand!), Labidee in Haiti is the perfect place for you. This beautiful private island is surrounded by the jungle, allowing you to fly down 500 foot high zip lines. Wind down from the thrill by relaxing on pink sands. For a truly exotic experience, make sure you see St. Kitts. This West Indies Isle has everything you could imagine. It is one of the UNESCO Worlds Heritage sites. Picture yourself, exploring the beautiful landscape and architecture of San Juan in Puerto Rico, or do something completely different and go snorkeling with piglets in the Bahamas!
Caribbean cruises host a vast array of itineraries; they are typically divided into Eastern, Southern & Western options so it can be difficult to decipher which route is going to add the most value to your trip. The Eastern Caribbean cruise usually stops in the U.S Virgin Islands, St. Martin, British Virgin Islands, Puerto Rico, and Grand Turk. The Southern Caribbean cruise usually visits Barbados, St Martin and Puerto Rico, Grenada and St. Lucia. The Western Caribbean typically sails around the coast of Mexico, Jamaica and Belize. Whatever route you decide to go with, you are guaranteed to discover activities that will suit everybody you're travelling with!
---
2- Asia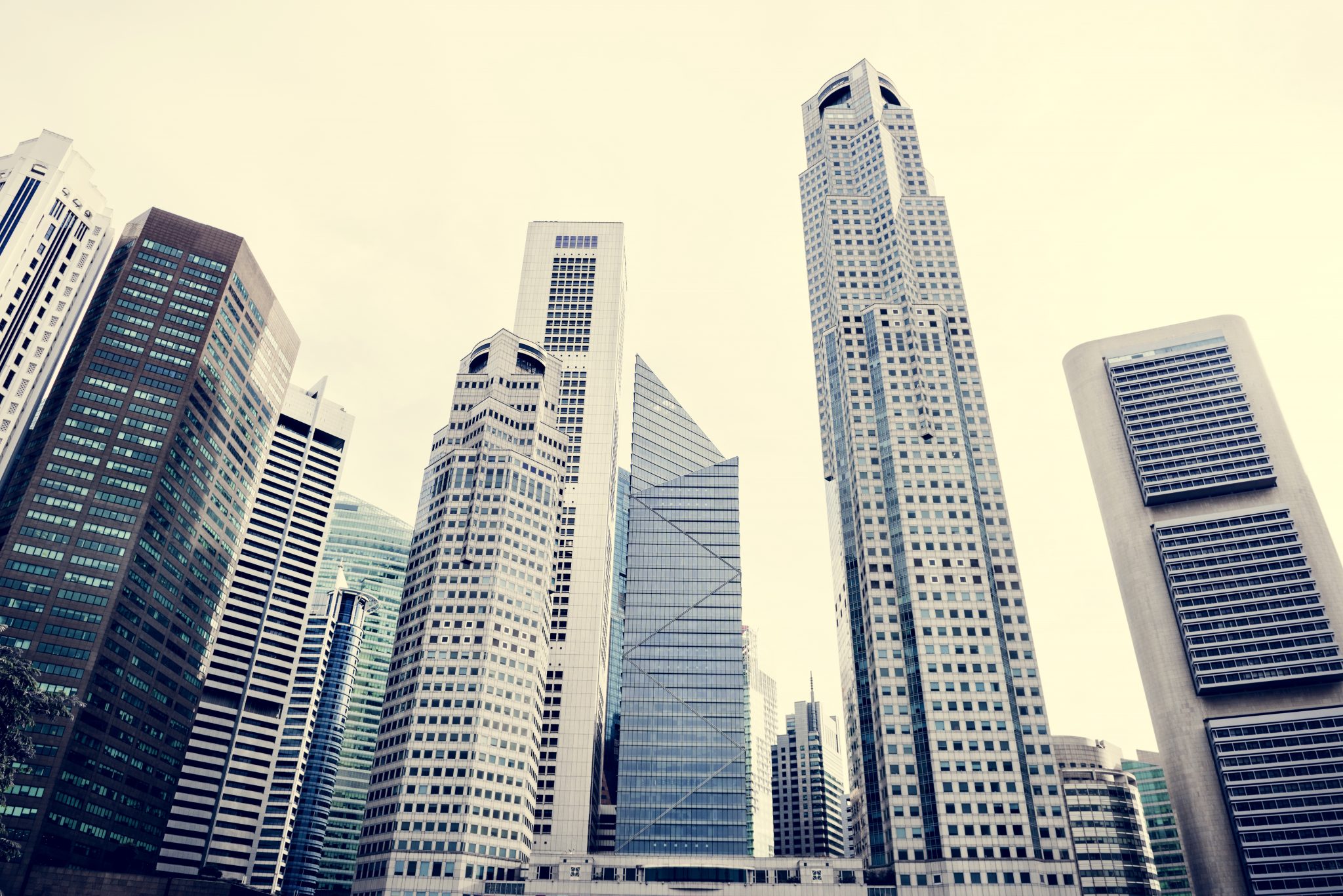 Looking to immerse yourself in a truly diverse cultural experience? An Asian cruise is the perfect option for you. By cruising around Asia, you are guaranteed to catch a glimpse of some of the world's most incredible sights. Asia is home to some of the most interesting countries in the world including China, Thailand and Vietnam. Visit the Great Wall of China, explore the mysterious caves of Malaysia, admire the beautiful skyscrapers of Singapore or go diving into turquoise waters off the Nha Trang beaches in Vietnam. Explore the wondrous islets of Halong Bay in Vietnam, another majestic addition to the UNESCO's World Heritage site listings. Go island-hopping from Bali by choosing an eastbound itinerary to see the dragons in Komodo National Park. Choose a westbound itinerary and take a dip by the Sendang Gile Waterfall in Lombok. Check out Southern and Eastern Asian cruise itinerary maps by following the link below.
https://www.tripsavvy.com/south-and-east-asia-cruise-maps-4069812
---
3 – Australia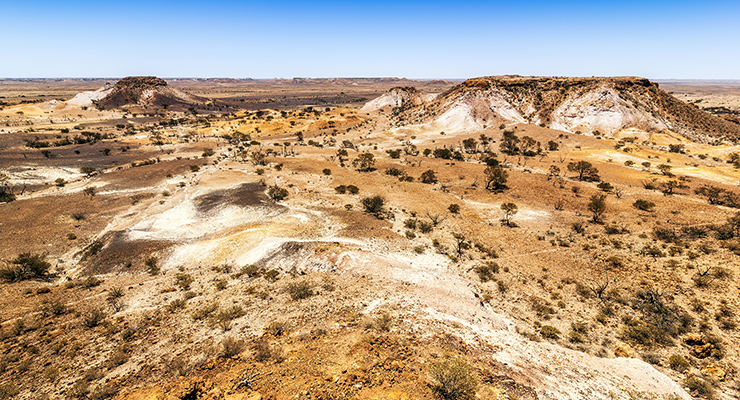 A land which seems so far away is more accessible now than ever before. Australia is becoming an increasingly popular cruise destination given that many of our own have emigrated 'Down Under'. Australia generally is a year-round cruise destination. But for all you surf enthusiasts, 'Wave Season' falls between October and April, so get planning! Australia is seriously diverse, from the busy cosmopolitan vibe hosted by Sydney, all the way to the wilderness of the outback. For a truly authentic Australian experience, travel to the outback: check out Uluru-Kata National Park, Australia's famous natural icon. The most popular Aussie cruises sail through the world renowned 'Great Barrier Reef'. There has also been a significant growth in the number of ports available in Tasmania, South Australia and Victoria, making it an increasingly popular cruise destination. Cruisecritic.com has enlisted Australia's best cruise itineraries. https://www.cruisecritic.co.uk/articles.cfm?ID=1345
---
4 –Africa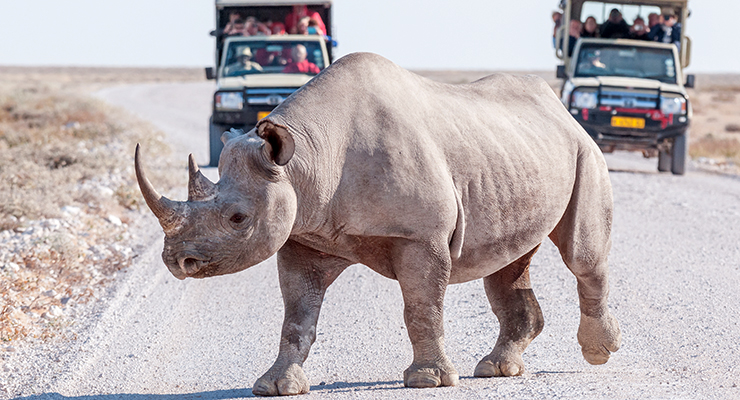 Looking for an adventurous, action packed trip while still having time to relax in between excursions? A cruise around Africa is the perfect pick for you. Jump in a jeep and go on an unforgettable wild safari allowing you to see wild animals in their natural habitat, visit the breathtaking Victorian Falls which is twice the size of the Niagara Falls! Go surfing along the beautiful coastline of Africa or just enjoy the stunning sunsets. Venture through the remarkable cruises of Southern Africa by visiting Cape Town in South Africa, Fort Dauphin in Madagascar and Maputo in Mozambique. Alternatively, take a cruise to North Africa which hosts a huge range of destinations from Morocco, to Tunisia and Egypt. Go on exhilarating excursions by camel riding through the desert sands of the Sahara. Become aesthetically absorbed by the new smells of spices and foods of the Moroccan markets, step off the luxurious cruise ship into a completely new cultural experience!
---
5 – Mediterranean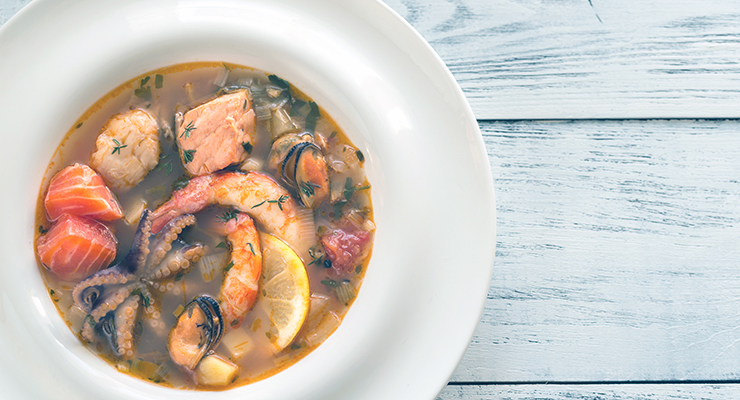 Mediterranean cruises are usually split into two options: Eastern & Western. Eastern Mediterranean includes destinations east of Italy such as Turkey, Israel, Croatia, Cyprus and the gorgeous Greek Islands. Immerse yourself in the glamour of Cylclades Islands. Ponder the medieval architecture of Dubrovnik in Croatia. Relax as you glide through the canals of Venice on their famous gondolas. Western Mediterranean cruises usually include destinations such as Nice, Cannes, Monte Carlo, Barcelona, Lisbon, Florence and Rome. Bouillabaisse in Marseilles, tapas in Spain and deliciously fresh pasta in Rome, you definitely won't go hungry!
---
6- Bermuda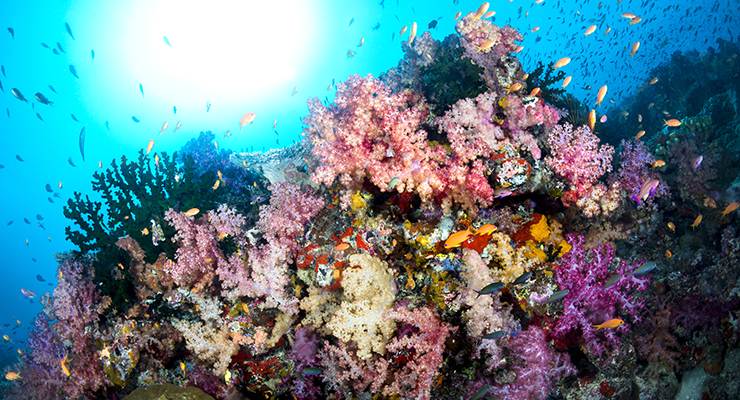 Looking for paradise? Aren't we all!  Embark on a journey to the island oasis of Bermuda. Engage in endless thrills from diving into the tranquil waters of Bermuda; discover an underwater world by exploring the wreck sites and vibrant reefs at Tobacco Bay. Take some downtime and relax on pink sand beaches, maybe take a dip into the calm blue salt waters on Horseshoe Bay Beach. Bermuda cruises typically stop in ports in King's Warf, Hamilton and St Georges. They are typically only 7-8 days long so they are ideal if you are looking for the luxuries of a cruise but only have the time for a quick getaway.
---
7- South America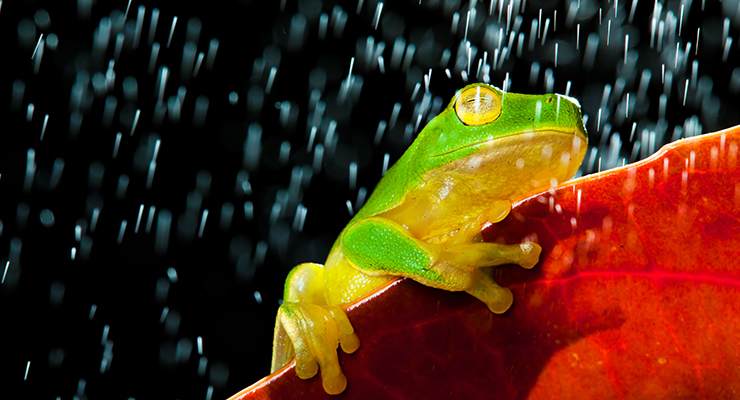 You think you've experienced rain? Wait until you explore the infamous rain-forests of Brazil, now that is an experience you won't forget. South America encapsulates true exotic beauty, with a plethora of distinct destinations to discover. Visit the astonishing locales such as Rio de Janeiro, Buenos Aires and Uruguay's alluring capital Montevideo. The most popular South American cruises visit Santos (Sao Paulo), Buenos Aires, Rio de Janeiro, Cape Horn, Stanley and Montevideo.
---
8- North Pole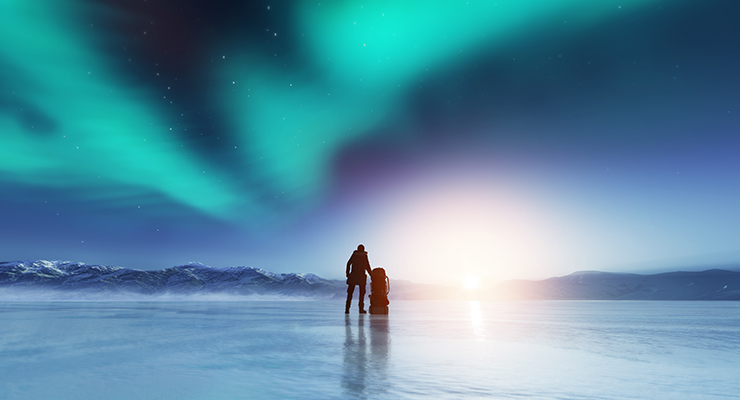 Are all of these destinations too hot to handle? Try something completely different and embark on a mystical adventure through the icy Artic Ocean. Typically, cruises to the North Pole commence in Murmanks in Russia where you begin to sail north bound. The entire pilgrimage epitomizes a winter wonderland. Let's not forget the enchanting Northern Lights; natures' must see multi-colour light show.
---
9- River Cruise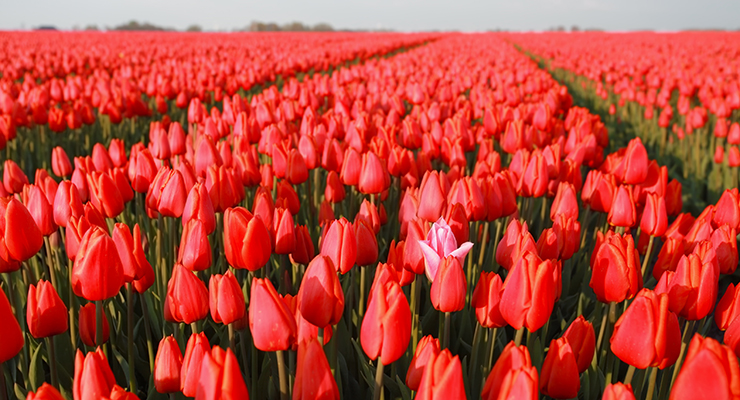 River cruises are the  perfect way to experience a historic European trip. Sail through the famous rivers of Europe – the Rhine, the Seine and the Danube to name a few. Saunter through the quaint villages around Bordeaux, relish in the vibrant tulip fields of The Netherlands or visit Switzerland for the most breathtaking scenery imaginable. AmaWaterWays Luxury River Cruise provides an excellent itinerary for river cruises: https://www.sunway.ie/rivercruise/
---
Be sure to follow us on Facebook, Twitter or Instagram so you won't miss our latest travelling tips!
Enjoy this article? Check out our tips for older people when cruising here
---
Benefits of Cruise Travel Insurance
Once you've booked your cruise, make sure that you and your companions take out comprehensive travel insurance before your trip.
Our Cruise Travel Insurance policies include all the benefits of our standard Travel Insurance policies, plus additional benefits for cruises including:
Missed cruise departure (i.e. if a flight delay en-route causes you to miss the start of your cruise)
Delayed departure due to weather or technical reasons
Cabin confinement compensation (if unable to leave your cabin due to illness or other reasons)
Missed shore compensation (if illness prevents you from going ashore at a scheduled stop)
Cruise itinerary change compensation (if there is a significant change at short notice)
'Stranded ashore' cover (if you miss a departure from a stop along the way)
Medical emergency evacuation cover (e.g. helicopter transfer from ship to hospital)
Remember, they're all in addition to our standard Travel Insurance policy benefits:
Round-the-clock medical assistance hotline, 365 days per year
Lost, stolen, or damaged baggage cover, up to €3,000 per person
Emergency medical and/or transportation cover, up to €10 million per person
Luggage loss/delay insurance
Flight cancellation/delay insurance
Personal accident insurance
Third party personal liability insurance

All are as generous or more generous as you will find with any other travel insurance provider, so it all adds up to even more great reasons to choose Insuremyholiday.ie for all your travel insurance needs.
Just get a quote now to see how much you can save!