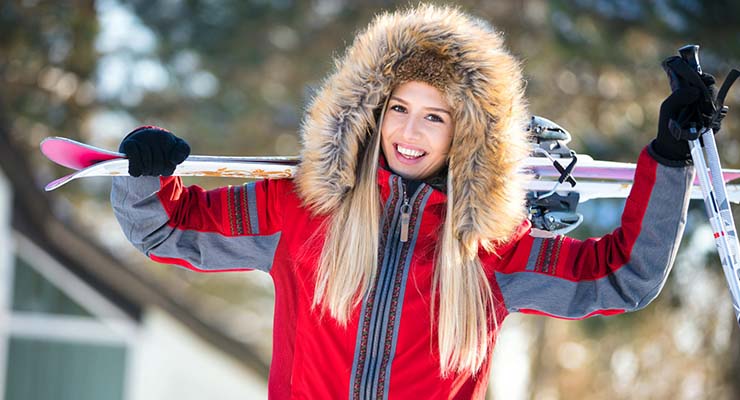 Holidaymakers jetting off to the slopes in 2019 may be taking a major financial risk by not taking out appropriate travel insurance. Avid winter sports enthusiasts and beginners alike may be left staring at astronomical medical bills if they take a tumble and don't have winter sports insurance. Treatment for something as common as a broken or sprained ankle may cost up to as much as €2,303.
While the medical costs may fluctuate based on the severity of the injury, the country you are visiting at the time of the injury will also have a massive bearing. Medical bills in the USA and Canada are significantly higher than in Europe.
Insuremyholiday.ie have cited sample average ski claims for Canada where treatment for a broken wrist can cost as much as €2,034, while an unlucky individual who suffers multiple injuries including a collapsed lung and fractured vertebrae could face a bill of €138,762.
In France, a destination which is popular with many Irish skiers, treatment for an injured pelvis costs on average €536 while an injured leg will set you back an average of €604. Even in European destinations with cheaper medical costs a broken ankle could set you back somewhere in the region of €2,303. That's not exactly what you want after suffering an already expensive trip-ruining injury!
Deirdre McCarthy of Insuremyholiday.ie said skiers & snowboarders alike were taking a massive risk by not taking out the appropriate travel insurance policy.
"Winter sports holidays can be hazardous, whether you're a first timer or an experienced snowboarder or skier. It's easy to twist an ankle, break bones or suffer some other injury while shooting down the slopes, as many people will discover each year… It will come as no surprise that claims for ski trips are very common".
"People seem to think they can get by on their regular level of travel insurance – they can't. Insurers won't and don't pay out if someone doesn't have the correct over.
Winter sports cover comes as standard with every platinum cover package, however if you elect to go for one of our gold packages then you need to manually add winter sports cover as an optional extra. Make sure you don't get caught out in the cold on the slopes this winter sports season!
Winter Sports Cover From Insuremyholiday.ie.
Choose single trip travel insurance from as little as €1.80 per day, or annual multi-trip travel insurance, if you're likely to do more travelling in the coming year too.
Whatever policy you choose with Insuremyholiday.ie, you are assured of a high standard of cover at a low price.
Just get a travel insurance quote now to see how much you can save!
Source: The Irish Independent